THE HEART IS A BOUNTY HUNTER
A zine on the theme of space / feelings.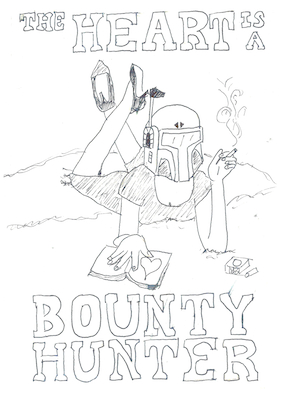 Would you like a physical copy? Paypal / Square Cash me $1 and I'll mail you one.
Now in

ASTONISHING

color: Download the PDF for free.
Suggested zine-reading music: Graham's playlist, as lovingly described in THIABH.
UPDATE
Unbeknownst to me, Talia's submission got stuck on the back of another submission in the Blip Schkooner package, and so it wasn't included in the zine. This is an injustice. Here's Talia's submission: